10. Joseph Goebbels
Dr. Paul Josef Goebbels was the Reich Minister of Propaganda, and a vehement antisemite. Goebbels speeches of hatred against Jews arguably initiated the final solution, and no doubt helped sway public opinion to the detriment of the Jewish people.
9. Hermann Goering
A WW1 veteran, the Reichsmarschall was head of the luftwaffe, and the founder of the gestapo. After the fall of France he stole millions of pounds worth of art from Jews, and amassed a personal fortune.
8. Friedrich Jeckeln
 Jeckeln led one of the largest collections of Einsatzgruppen, and was personally responsible for ordering the deaths of over 100,000 Jews, Slavs, Roma, and other "undesirables" of the Third Reich, in the occupied Soviet Union during World War II. Jeckeln developed his own methods to kill large numbers of people.
7. 

Oskar Dirlewanger

 WW1 veteran Dr. Oskar Dirlewanger led the infamous SS Dirlewanger Brigade, a penal battalion comprised of the sickest most vicious criminals in the Riech. Dirlwanger raped two 13 year old girls on separate occasions in the 1930s, and lost his Dr. title after being imprisoned, only to have it reinstated after his bravery Fighting in the Spanish Civil War.
6. 

Odilo Globocnik

Odilo Globocnik was a prominent Austrian Nazi, and later an SS leader. He was one of the men most responsible for the murder of millions of people during the Holocaust. Globocnik was responsible for liquidating the Warsaw Ghetto, which contained about 500,000 Jews, the largest Jewish community in Europe.
5. 

Adolf Eichmann

 Eichmann was the organizational talent that orchestrated the mass deportation of Jews from their countries into waiting ghettos and extermination camps.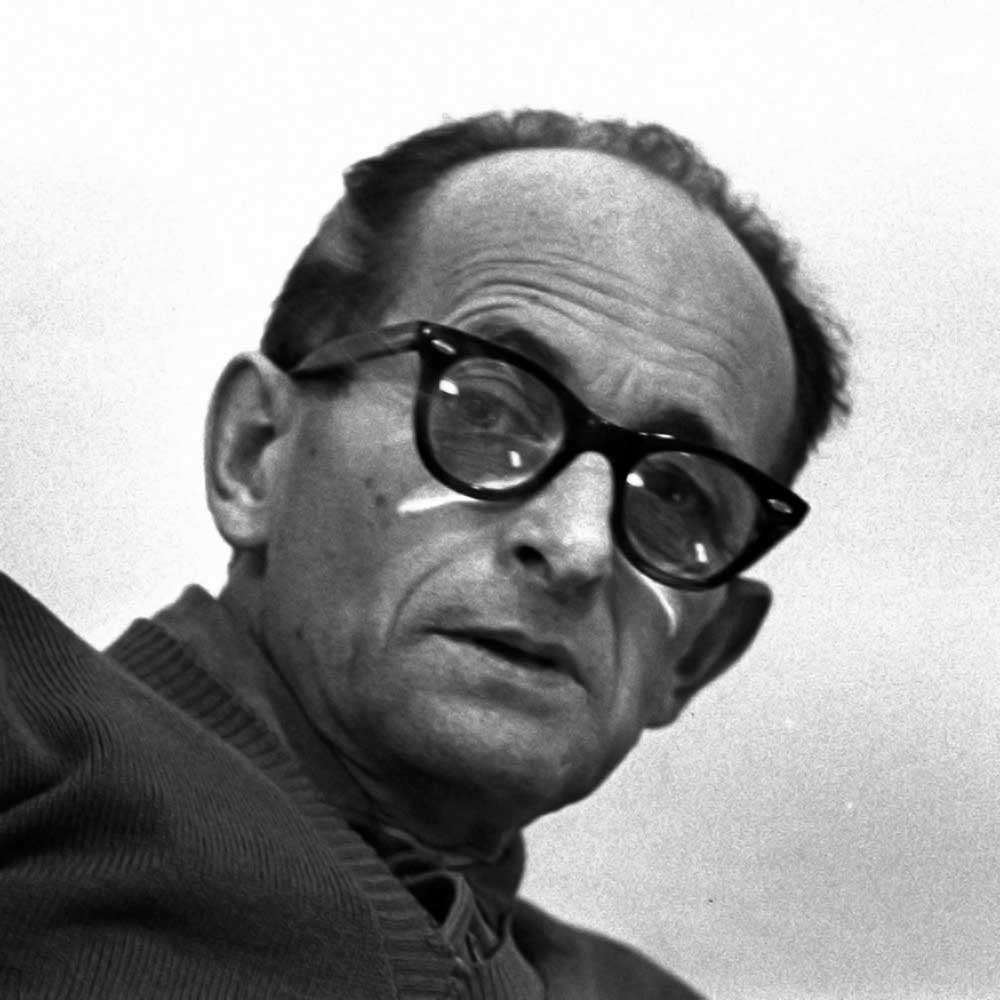 4. 

Joseph Mengele

 Mengele initially gained notoriety for being one of the SS physicians who supervised the selection of arriving transports of prisoners, determining who was to be killed and who was to become a forced laborer, but is far more infamous for performing grisly human experiments on camp inmates, for which Mengele was called the "Angel of Death".
3. 

Reinhard Heydrich

 Heydrich was appointed Protector of Bohemia and Moravia. In August 1940, he was appointed and served as President of Interpol.
2. 

Adolf Hitler

Adolf Hitler had a major role in initiating the bloodiest conflict ever, which still has a massive bearing on the world to this day. His megalomania saw large parts of Europe devastated in his lifetime and forced into communism after the war.
1. 

Heinrich Himmler

 Heinrich Himmler, the architect of the holocaust and considered to be the biggest mass murderer ever, by some (although it's really Josef Stalin). The holocaust would not have happened if not for this man. He tried to breed a master race of Nordic appearance, the Aryan race. His plans for racial purity were ended by Hitler's vanity in making rash military decisions rather than letting his generals make them, thus ending the war prematurely.